In conversation with Suhel Kachwala, Managing Director, and Tariq Kachwala, Director, FG Glass
FG Glass is an integrated glass solutions company with 47 years in the glass and glass products industry. The company has become a prominent player in the architectural and security glass segments. It offers various products, including bulletproof and blast shield glass, architectural glass, windshield solutions, and new-age digital tech glass.
Having served high-profile clients such as Facebook, CBI Headquarters, Indian Defence Agencies, and the President Museum in Delhi, FG Glass is a proud supplier for defence requirements too.
Manufacturing Today spoke with Suhel Kachwala, Managing Director, and Tariq Kachwala, Director, FG Glass for the cover story on Building a Local Defence Industry Ecosystem. Excerpts from the interview:
Can you talk about any recent advancements or innovations in bulletproof glass technology, and how they improve the safety and security of military personnel and assets?
Glass is becoming an increasingly critical component for defence applications, as transparency is crucial when dealing with unforeseen situations. The greater the transparency of a vehicle, organisation or building, the better the visibility, allowing for higher anticipation of incoming threats and better planning of responses.
When it comes to transparency, there is no material that offers better durability and longevity than glass. Glass can withstand extreme temperatures and environmental conditions, as it is waterproof and unaffected by adverse environmental conditions. For these reasons, glass is the material of choice for producing transparent, bullet-resistant products.
How do military organizations and manufacturers like FG Glass work together to ensure the effectiveness and reliability of bulletproof glass products in defence applications?
From the outset, FG has focused on improving the existing range of bullet-resistant glass and related technologies. To this end, we collaborated with Kuraray, one of the world's leading producers of interlayers for glass. Together with their Indian and German teams, we have developed solutions that are thinner, lighter, and clearer than anything currently available in the market.
Moreover, our products offer exceptional durability and longevity, outperforming conventional glass interlayers such as polyvinyl butyral and polycarbonates in stability and performance tests. Longevity and product stability is a crucial factors in applications such as defence, where vehicles and buildings may face extreme temperatures and environmental impacts.
In addition to durability, specific applications require very special features as a part of the product characteristic. For example, vehicles deployed in low-temperature and high-altitude zones need anti-mist and anti-snow capabilities to maintain visibility. Our product is equipped with modern European technology that enables quick de-misting and de-icing without visible wires. This unique product is a significant achievement for the Indian defence industry.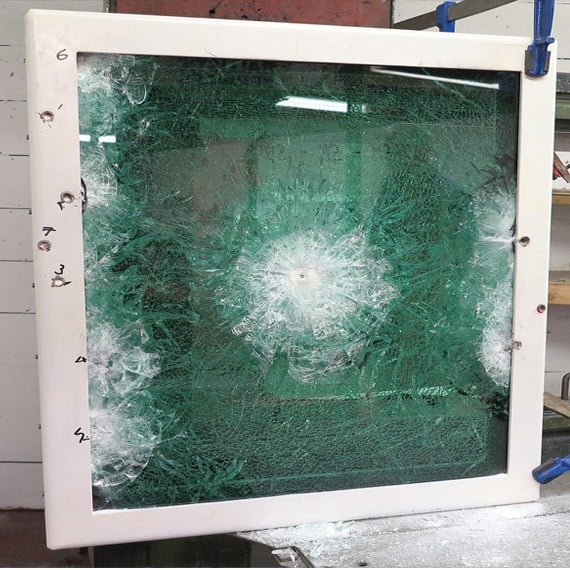 What is the future of bulletproof and blood shield glasses?
While glass is an irreplaceable material, newer technologies aim to provide thinner solutions. We plan to explore unique and innovative interlayer solutions that will help us achieve this objective. Additionally, our solutions can be configured with ultra-clear glass for enhanced visibility without any green tint effect.
The Indian defence sector has undergone major reforms as the government is trying to strengthen the nation's defence prowess by reducing the defence import with Make in India campaign with domestic manufacturers. Comment
The Make in India campaign has been a huge success, especially in applications such as defence. Today, Indian companies have the expertise, infrastructure, personnel experience, and technology to manufacture world-class products that compete with the best global technologies. In sectors like defence, where innovation is core and staying one step ahead is crucial, our products are proudly and wholly made in India, in collaboration with European, American and Japanese technologies. However, the entire production takes place in our country, reducing our dependence on imported products and enabling faster availability and service. Moreover, manufacturing sophisticated vehicles in India significantly reduces costs, as locally sourced components replace imported ones. FG Glass is contributing considerably to the success of this initiative.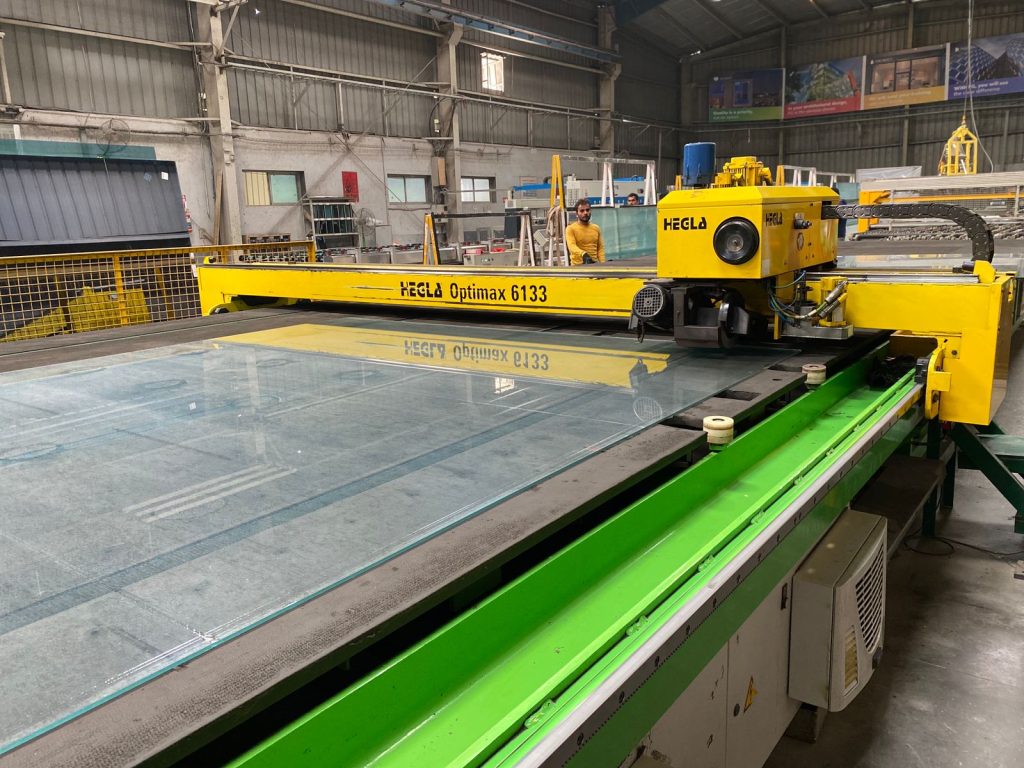 India's Defense Manufacturing Sector: What are the challenges and opportunities?
Defence is of prime importance in India, considering its large land borders with many neighbouring countries and its significant sea access through its coastal regions. As a result, the Indian government allocates substantial budgets for defence every year, which will only increase as technologies become more sophisticated and defence requirements become more significant. As mentioned, there is an increasing focus on locally sourced components, especially in the defence sector, including fighter jets, tanks, and other defence equipment. We can expect to see a significant proportion of the materials, technologies, and equipment used for the defence sector be made in India in the coming years. The infrastructure in India is currently among the best in the world, enabling the production of high-quality products and supplies. This will meet local demand and enable Indian-made technologies and equipment to be compared with anything else available globally.
What is the need to focus on indigenous production? And what factors are favourable to domestic defence production?
Locally produced components reduce our current account deficit. Reduced reliance on imports implies less dollar outflow from the country, which helps maintain overall economic stability and contributes to the local GDP.
What steps have been taken by the government in this sector?
The big push on Make in India, even in sectors such as aircraft production today, is happening in India. And this was not the case till a decade or two back. But now, with all this reliance on local production, not only in the glass sector or the vehicle sector but all areas of defence today are focusing more and more on the Make in India campaign.
What is the way forward?
We will continue to innovate. We will continue to develop better materials and contribute to the local economy and Country's GDP.
Source: www.manufacturingtodayindia.com